A campaign to Vote to Stop the Cuts
This fall, Upperkut was mandated by the Public Service Alliance of Canada (PSAC) to create a multi-platform campaign that would be deployed from coast to coast, just before the beginning of the official electoral campaign. The campaign was designed to alert Canadians about the consequences of re-electing the Conservative party.
Click here to see the microsite.
Creative was developed for radio, newspapers, billboards, and the Web.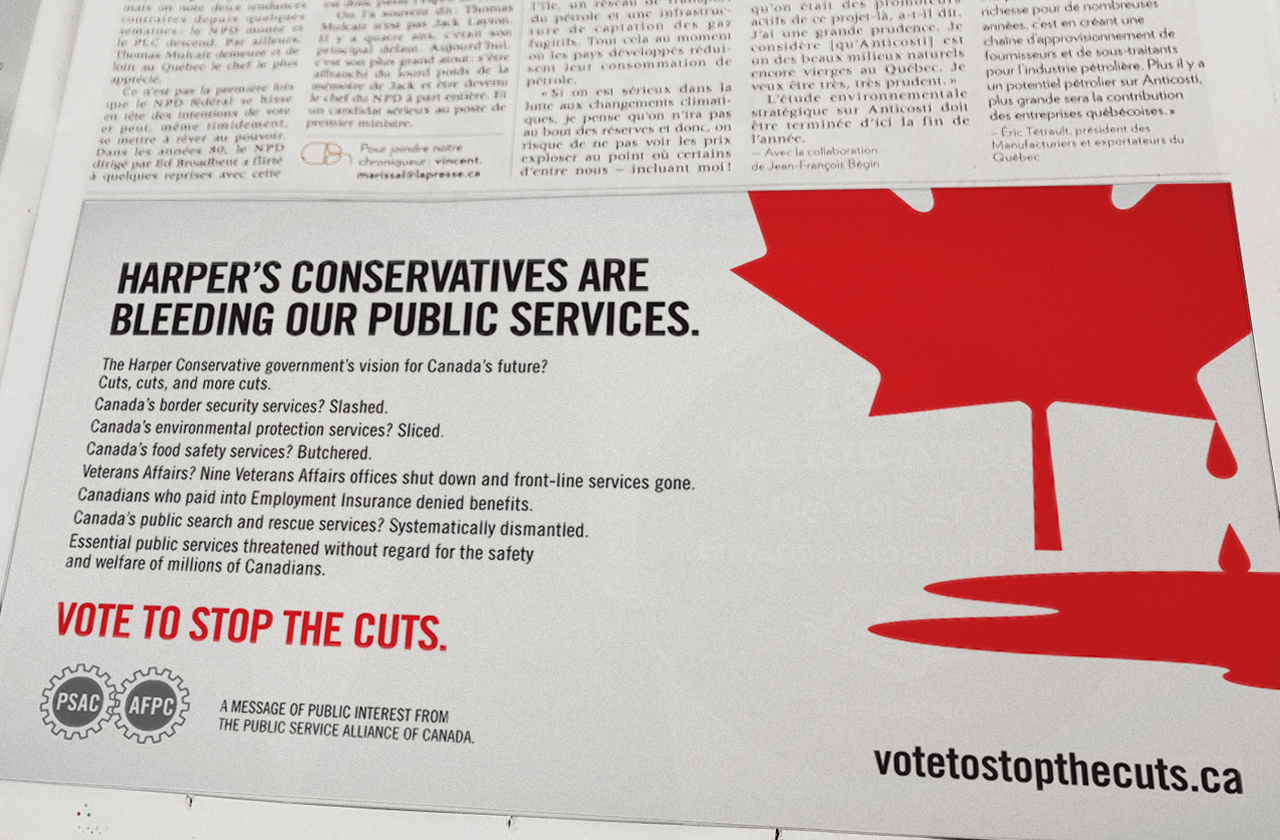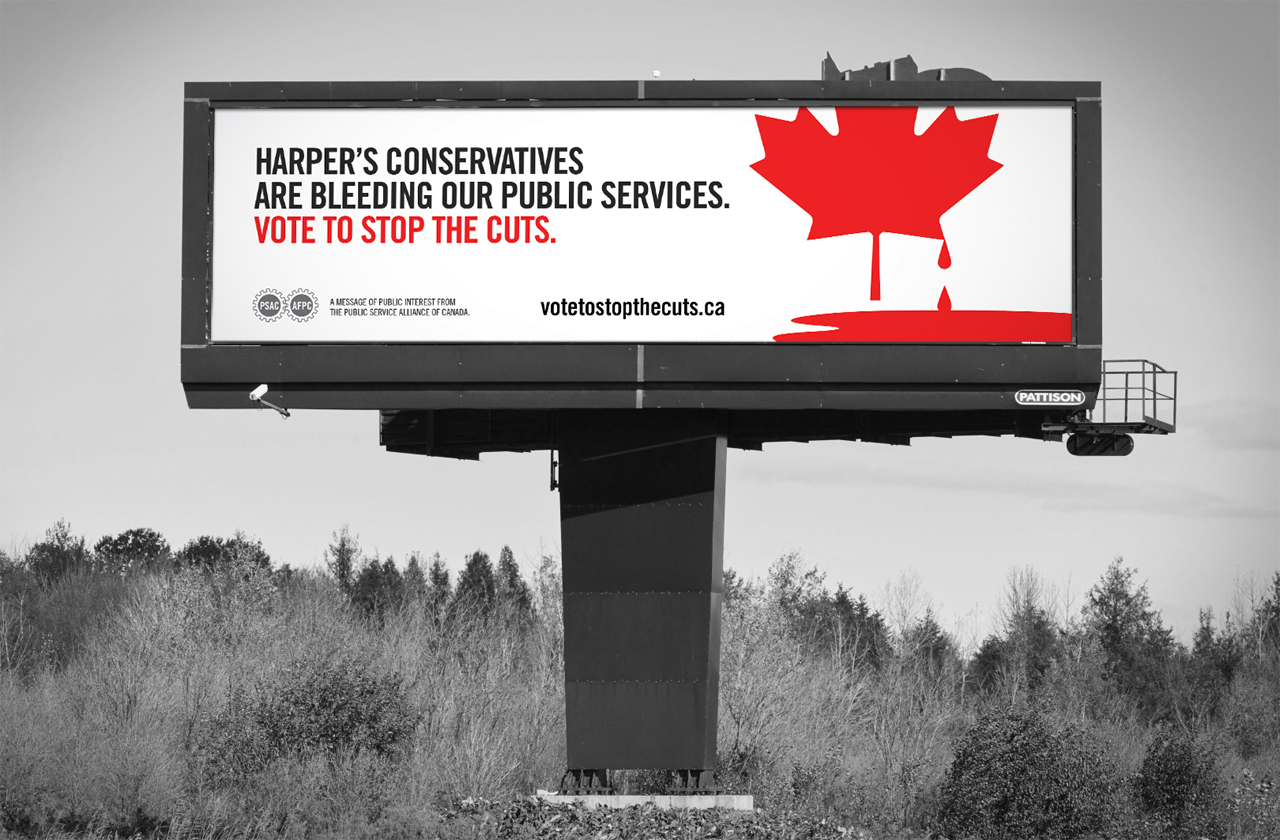 In addition to benefiting from good visibility in traditional media, the campaign really stood out because of the emphasis placed on social media. Even though the campaign was aimed at all Canadians, it also targeted specific ridings and markets where particular issues were of greater local interest.
The agency used Google, Twitter, Facebook and YouTube in order to target specific markets across Canada about specific issues.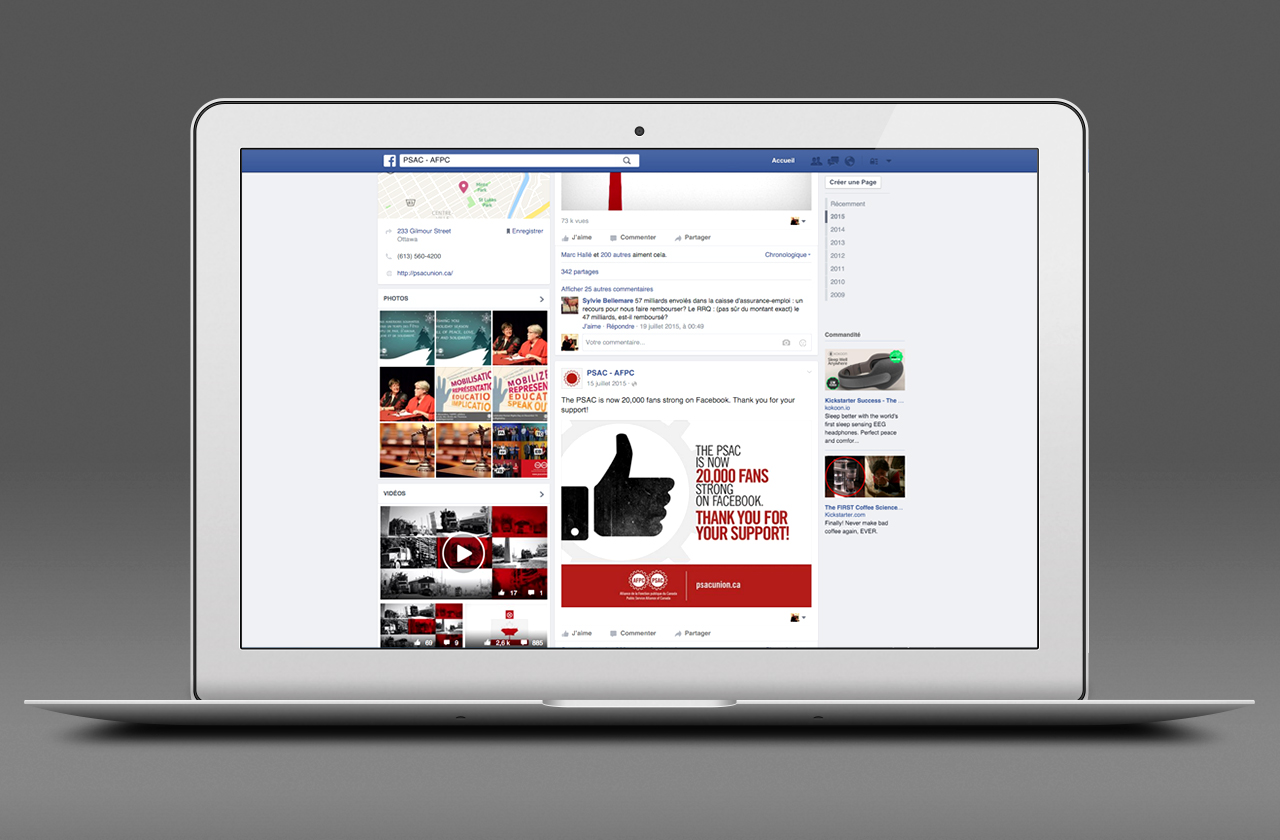 With media placement of surgical precision in the first phase of the campaign, a video in English and French was viewed by more than 3 million people, in other words, one out of every ten Canadians.
Throughout the campaign, a great quantity of content was developed specifically for Facebook regarding particular issues, and the results were very convincing. With 300 million impressions, tens of thousands of "shares", and thousands of comments on a variety of platforms, we succeeded in generating a real discussion about issues important to the PSAC.
In addition to excellent results on social media, the campaign was impactful enough to generate exceptional free media coverage, both in traditional media and on the Web.
The president of the PSAC, Robyn Benson, was vocal in her appreciation for Upperkut's work on this campaign:
"It was a pleasure working with Upperkut. Their creative approach was fresh, innovative and outside the box. Vote to Stop the Cuts was a highly successful public communications campaign that resonated with our members and Canadians. As a union, it was important to work with an agency that shares our progressive values and understands the concerns of our members. We would highly recommend Upperkut to other unions."